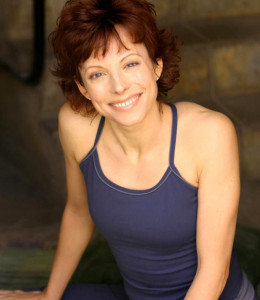 Jeanne Heileman is a Los Angeles-based Level II E-RYT 500 Certified Yoga Teacher and Instructor and is a senior student of Rod Stryker.  She took his workshop blending alignment – similar to Anusara Yoga – with inner energy cultivation similar to Vini Yoga, adding some deep philosophy and wisdom not available anywhere else at the time. In 1999 Jeanne studied with Rod Stryker for her second teacher training.  Initiated into the lineage of Sri Vidya, a form of Tantra from the Himalayan Mountains under the guidance of Swami Rama, she now assists Rod at workshops and conferences. Jeanne has traveled to India numerous times, studying Tantra with Panditji and Prana Flow/Ayurveda with Shiva Rea. In 2011 she completed a year and half-long training in Living Tantra with Panditji. She also studies with Sally Kempton, who has deepened Jeanne's connection to the Tantric teachings with added nuances.
Learn more »
Classes

Workshops

Retreats
Jeanne teaches yoga classes, workshops and retreats that infuse clear alignment for the outer body, with the spirit of Tantra to access the inner body. Each event becomes a true yoga experience.
Check out the upcoming events and class schedule to find what's coming up soon!
View Jeanne's Current Yoga Class Schedule.
Individual private sessions are also available. Please contact Jeanne for more information.
Top 6 Yoga Benefits
Yoga helps nourish the body, mind and soul.

Stress Relief
Yoga reduces the physical effects of stress on the body. By encouraging relaxation, yoga helps to lower the levels of the stress hormone cortisol. Related benefits include lowering blood pressure and heart rate, improving digestion and boosting the immune system as well as easing symptoms of conditions such as anxiety, depression, fatigue, asthma and insomnia.

Pain Relief
Yoga can ease pain. Studies have demonstrated that practicing yoga asanas (postures), meditation or a combination of the two, reduced pain for people with conditions such as cancer, multiple sclerosis, auto-immune diseases and hypertension as well as arthritis, back and neck pain and other chronic conditions. Some practitioners report that even emotional pain can be eased through the practice of yoga.

Better Breathing
Yoga breathing shows us the correct way to breathe. It teaches us to take slower, deeper breaths to helps to improve lung function and increase the amount of oxygen available to the body. Yoga breathing shows us how to breathe slowly and deeply – the correct way. Yoga breathing helps gets rid of toxins and wastes from the system and improves digestion.

Improved Flexibility
Yoga helps to improve flexibility and mobility, increasing range of movement and reducing aches and pains. Over time, the ligaments, tendons and muscles lengthen, increasing elasticity, making more poses possible. Yoga also helps to improve body alignment resulting in better posture and helping to relieve back, neck, joint and muscle problems.

Increased Strength
Yoga asanas (postures) use every muscle in the body, helping to increase strength literally from head to toe. Yoga gives the muscles that sleek, elongated look while increasing flexibility in the muscles and joints. And, while these postures strengthen the body, they also provide an additional benefit of helping to relieve muscular tension.

Weight Management
Yoga lowers levels of stress hormones and increases insulin sensitivity–a signal to your body to burn food as fuel rather than store it as fat. Yoga also encourages healthy eating habits and provides a heightened sense of well being and self esteem. On a physiological level, certain styles of yoga are more appropriate for students who have weight loss as a primary intention.