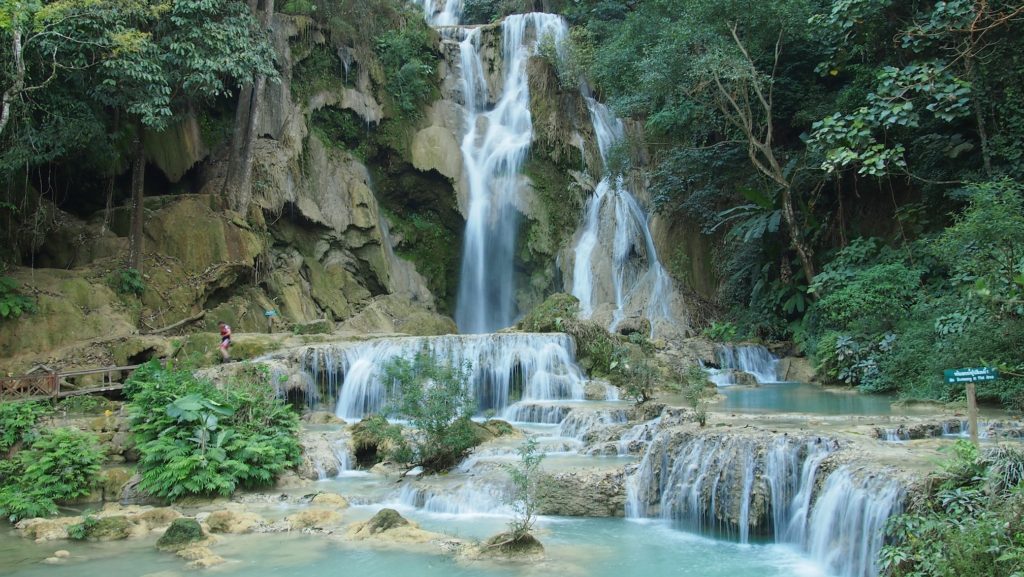 Tantra & Buddhism: Attaining The Truth Underneath in Laos
Address: Luang Prabang, Laos
Dates: March 30 – April 6, 2019
Cost: $2,995.00 – Shared Double Room / $3,795.00 – Single Room
Workshop Details
Many see Buddhism as a complete separate practice from Tantra, yet there are styles of Buddhism that are Tantric in their practice and beliefs. While different in approach and practice, underneath both philosophies, dwell essential truths: Our mind has the capacity to make us unhappy until we learn to see past the thoughts to an unchanging beauty that is always present.
Join Jeanne in this exploration of Luang Prabang, the Buddhist land of Laos with an extension to Cambodia's sacred temples. This timeless town situated on the banks of the Mekong river has roots of royal history, saffron-robed monks, world-class cuisine and hidden caves. During our days here we will explore the UNESCO protected city center to appreciate its unspoiled Laotian-colonial fusion architecture and take in notable Buddhist temples. Rise to meet the early morning and hundreds of monks processing through the streets accepting offerings of food from the local residents and businesses. Take a dip in the beautiful waterfalls of Tat Khouangsi, known for their unbelievable turquoise waters. Spend an afternoon cruising up the mighty Mekong gazing upon the stunning scenery and taking a tour of the Pak Ou caves, filled with thousands of tiny Buddha statues. Downtime and yoga will be enjoyed at our charming hotel in the heart of the city, perfectly situated near the magnificent markets and Luang Prabang's revered restaurants.
The week will honor Buddhist ceremonies and meditation practices as Jeanne teaches the Tantric similarities and contrasts. When we see differences from a perspective of understanding, we always leave wiser with an appreciation for others. This journey will leave you with an open heart and increased tools for your personal practice at home.
YCEP: Yoga students who attend all practice and visiting sessions, including the Cambodia extension, are eligible for 35 hours of Continuing Education through Yoga Alliance.
Highlights
Beautiful accommodations in premier hotels
Boat trip on the mighty Mekong River & Visit to the Pak Ou caves
Early morning monk devotions
Visit to the Tat Khouangsi waterfalls & Free the Bears project
Guided tour of Ock Pop Tock
All of the more well-known highlights of this UNESCO World Heritage Site, as well as a few off-the-beaten-track treasures
Meticulously planned itinerary to maximize crowd avoidance
Expert Oxford scientist and scholarly guides
Daily yoga & meditation with Jeanne
35 hours of Continuing Education through Yoga Alliance when participating in both trips
Included
7 nights 4-star hotel accommodation
private air-conditioned transport throughout
private airport transfers
all taxes and breakfasts
expert local guide
government tax and service charge
luggage handling
drinking water and refreshing towels for touring
daily yoga with Jeanne
 Not Included
international and regional airfare
visa fees
insurance of all kinds
meals aside from those specifically included
additional excursions not included in the itinerary
tips, drinks, personal expenses
Book now and get $300.00 off listed prices. Offer valid until Feb 1, 2019.
Related Posts